29 - 30 Oct 2022
Green Future Festival
Hutan Kota GBK - Jl. Jenderal Sudirman, RT.1/RW.3, Gelora, Kec. Tanah Abang, Jakarta Pusat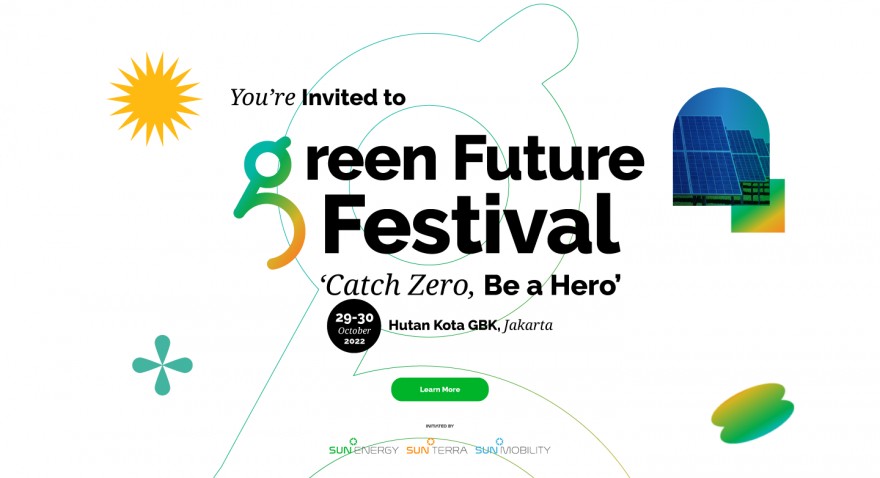 Catch Zero Be a Hero
As a leading Renewable Energy Service Company (RESCO) in Indonesia, focusing on solar energy system, SUN Energy continues to champion the importance of affordable, reliable, sustainable, and eco-friendly energy for all.
This program is presented by SUN in response to public interest on sustainable living.
Green Future Festival aims to raise public awareness and champion inclusivity about the solutions offered towards environmental issues through the program it offers in collaboration with several communities and partners. Along with the Presidency of Government Group 20 (G20) Indonesia 2022 prioritizes the transition to sustainable energy as one of the main issues that must be followed up globally and collectively.
The Green Future Festival aspires to gather and showcase the initiative provided by institutions, organizations, and brands as the solution for sustainable living.

For more information click here.